In our September meeting we featured Tom Clark, Manager, Global Learning and Leadership Development and Program Manager, Global Emerging Leaders (GEL) Program, Corning Optical Communications.
Register here: Registration Form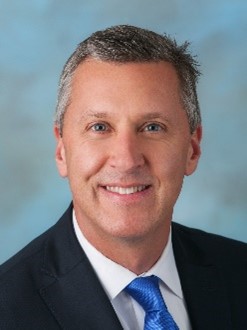 Topic: Building Effective Networks
Networking is important to career success, but many find it difficult to build and maintain effective professional networks. In this session we will learn why networking is so important and how we can best build and strengthen our professional networks.
Objectives:
Explain the characteristics of effective networks
Define the 3 different network Types & how to leverage each one
Apply tactics to make networking happen
Create a personal networking strategy for both remote and face-to-face networking
Date and Time: Tuesday, September 26th @ 5 pm via Zoom
Speaker Bio:
Tom Clark has served as the Corning Optical Communications Global Learning and Leadership Development Manager since November 2013. In this role, Tom is responsible for developing and executing the L&LD strategy across COC which includes the design, development, and implementation of professional skill development solutions as well as leadership development opportunities. Tom is also responsible for the
Optical Commercial Operations learning function that includes role-based skill development,
product knowledge, orientation, and new hire training.
In 2015 he implemented the GEL program in COC and in 2018 he became the program manager for the enterprise program. Currently, he is part of team that is partnering with Harvard Executive Education to redesign the program which will be implemented in September of 2022.
Tom is part of the Diversity in Action team that is responsible for developing the Diversity, Equity, and Inclusion strategy for COC. His responsibilities include leading specific projects and initiatives in the DEI program portfolio, advising the COC Diversity Council, and facilitating global Cultural Conversations that address social issues that are impacting employees in their daily lives.
Tom is also responsible for facilitating the development and execution of the COC HR strategy which includes tracking key success metrics for the function's scorecard. He is also part of the team that has been charged with driving change in the corporate HR function by creating content and initiatives for the Moments That Matter project.
Prior to joining Corning, Tom served as the Consumer Technology Learning Manager at Bank of America where he was employed for 13 years.
A Connecticut native, Tom earned a B.S. degree in Special Education from Southern Connecticut State University and he holds certifications in Situational Leadership, Emotional Intelligence, Crucial Conversations and 5 Conversations and he serves on the Board of Advisors for University of North Carolina Charlotte Belk College of Business. He has over 25 years of experience in corporate education and leadership development.
Register here: Registration Form