In February 2023, our meeting featured Kimberley Parsons!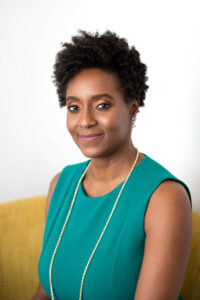 Topic: What Every Leader Should Know to Catalyze Higher Team Performance
Description:
In today's complex organizational environments, interdependent teamwork is not just desirable, but essential. Effective team-based collaboration drives agility, resilience, and adaptability, as well as employee satisfaction, engagement, and morale. This combination is what yields exceptional and consistent results.
Yet for many leaders, the challenge of managing the intricate dynamics of teams—on top of their other leadership responsibilities—can be daunting and overwhelming.
In this session, we'll cut through that complexity to make the basics of teaming practical and accessible. Grounded in more than 25 years of theory and practice, you'll learn a time-tested approach that distills team functioning into four interrelated dimensions, with concrete guidance you can implement right away to improve team performance.
In this interactive session, you'll develop a new understanding of:
– The four key dimensions of team functioning, and how to maximize your team's specific strengths and opportunities in each dimension
– What you need in your leadership role to catalyze team high performance
– Common "hot spots" that can make or break team functioning, and the corresponding team leadership behaviors you can cultivate to overcome them